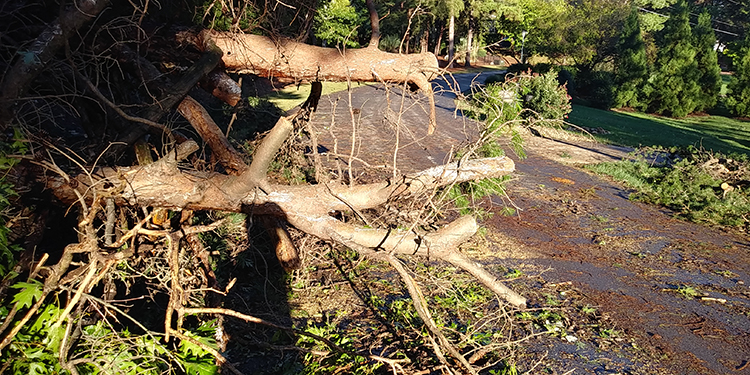 ​Oct. 13. Tonight is the fifth annual Belle Isle neighborhood party and it may be the first one without electricity. Residents are now in the midst of Day Three without power. "This will be quite interesting," said NC Sen. Jeff Tarte, who hosts the party with his wife Dr. Nancy Tarte.
Duke Energy's Outage ​​Map on Saturday morning showed hundreds of customers out in areas along Belle Isle, as well as down Bethel Church and Torrence Chapel.
A Duke spokeswoman said the utility is working in "large areas" and can only say that power will be restored for everyone by 1145 pm Monday. The Continuum website says Duke Energy will begin their work around 5pm ​Saturday.​
It could mean an interesting Sunday and Monday for residents without power.
Of course, it's all storm-related.
​Today's high will be around 69 or 70 according to the National Weather Service. It's breezy and delightfully dry—a great day for opening windows and getting outside.
If you have ​Continuum and your ​power ​has been ​restored at your home, but your Internet, ​c​able or ​v​oice services are still not working, ​cal them at 704-660-3842.
Stay away from power lines that have fallen or are sagging. Report power line hazards by calling 800.228.8485.
If a power line falls across a car that you're in, stay in the car. If you must get out of the car due to a fire or other immediate life-threatening situation, do your best to jump clear of the car and land on both feet. Be sure that no part of your body is touching the car when your feet touch the ground.