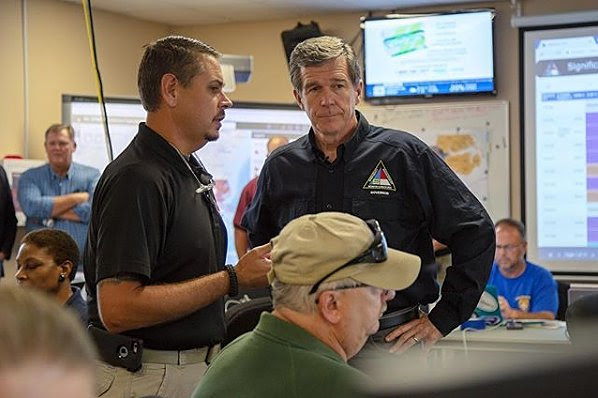 Sept. 17 @ 7 AM. It's back to normal for Cornelius today with Hurricane Florence a nasty memory for much of the state. Waste collection is a "go" this week but tons of debris will make it a slow go.
Charlotte-Mecklenburg Schools are closed but for almost all local businesses, it's back to normal. The Town Board meeting is expected to be held at 7 pm at Town Hall as usual.
Roads like West Catawba, Westmoreland, Washam-Potts, Church, Main Street and Jetton are clear. Roads less traveled are still strewn with debris.  Our five-station gas survey in Cornelius showed all five had gasoline.
The National Weather Service says patches of showers and thunderstorms are likely amidst plenty of clouds and temps in the 80s. The chance of precipitation is 70 percent. New rainfall amounts between a tenth and quarter of an inch, except higher amounts possible in thunderstorms.
Florence began pummeling North Carolina late last week. Reports indicate 17 people died as a result of Florence.
Gov. Roy Cooper said rescue and response efforts continue in many parts of eastern North Carolina where severe flooding and power outages continue.
"Flood waters are raging across our state and the risk to life is rising with the angry waters," Cooper said Sunday.  Flooded roads continue to pose a serious danger.
Cornelius appears to have dodged a bullet. "We prepared for a slap in the face, but just got a pat on the butt," said Steve Paynter, who lives on Bethelwood Lane.