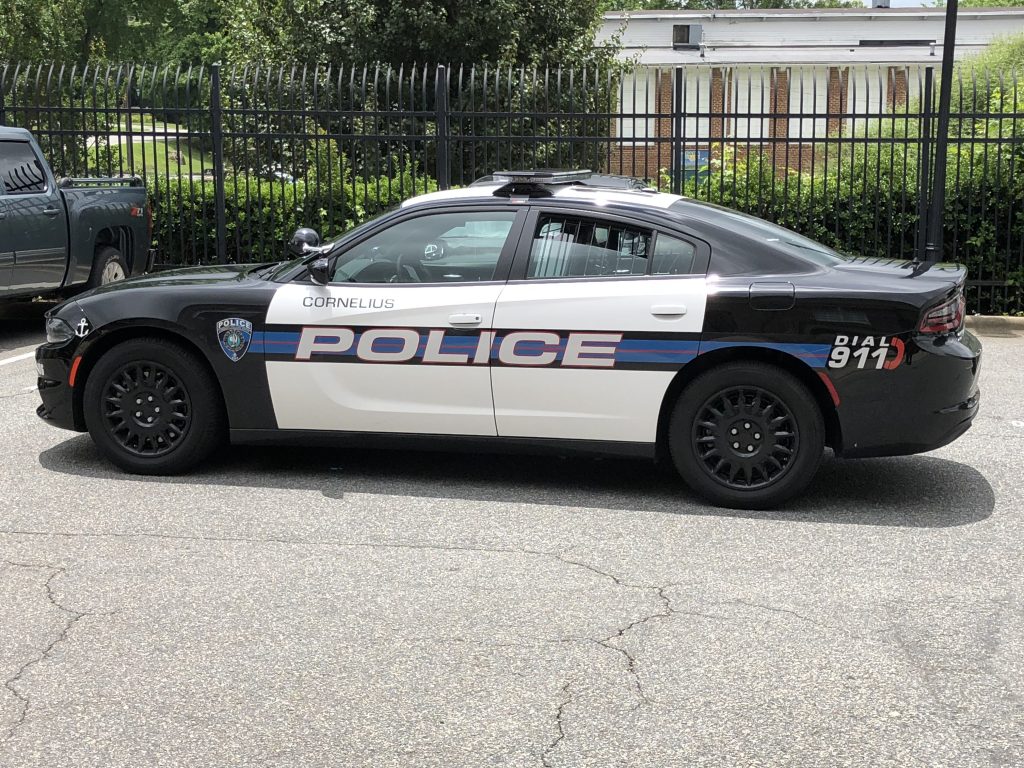 June 7. Start saying goodbye to those big old Crown Victorias, and hello to nine new Dodge Chargers prowling the streets of Cornelius.
The Cornelius Police Department has eight new black and whites and one unmarked cruiser—it's solid black and the officer inside might just sneak up on speeders.
The CPD's Ford Taurus' are still on duty, as well as the Ford Explorers, none of which have problems with exhaust fumes leaking into the cabin, says CPD Major Kevin Black.
For a long time, Ford Crown Victoria police interceptors were the squad car of choice in the world of law enforcement, but Ford stopped making them in 2013.
"The switch from the Police Interceptor Utility (Explorer) was a financial decision.  The cost of a Charger is much lower than the cost of the Utility," explains Black, who says officers like the new Chargers.
Each base car cost $23,670.00 through a state contract. The vehicles are up-fitted with all the necessary equipment—about $20,000 worth—to make them response ready.
The retired police cars will be sold as surplus town equipment.