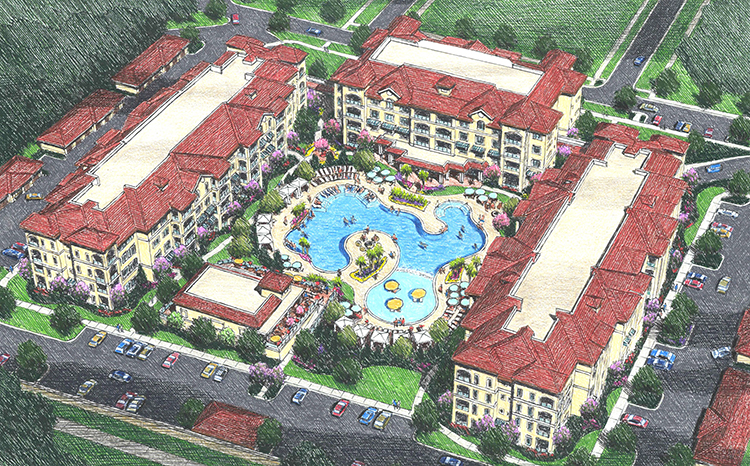 Nov. 4. By Dave Yochum. South Creek Construction has dusted off plans for 132 age-restricted condos in Bailey's Glen. Amendments to a rezoning plan approved more than 10 years ago ​were unveiled at the initial public hearing at the Town Board meeting tonight. The project would be on 8.78 acres ​opposite the new Mecklenburg County Rec Center on ​Old Statesville Road.
Prices will be in the high $400,000's to the low $500,000's, with about 12 units pre-sold right now. Each unit ranges in size from about 1,200 square feet to 1,600 square feet. There will be underground parking and luxury amenities including a resort pool and 10-foot ceilings.
The project, with 132 units in three, four-story multi-family buildings, was originally approved back in 2008.
The site is graded and ready to go, but developer Jake Palillo said he is looking for more pre-sales before ground-breaking.
​The property i​s currently zoned Village Center Conditional​.
The amendment proposes an additional clubhouse building for the pool and an additional building to function as the pool pump house and for chemical storage.
The proposal goes to the Planning board on Nov. 12, and is expected to come back to the Town Board Nov. 18.