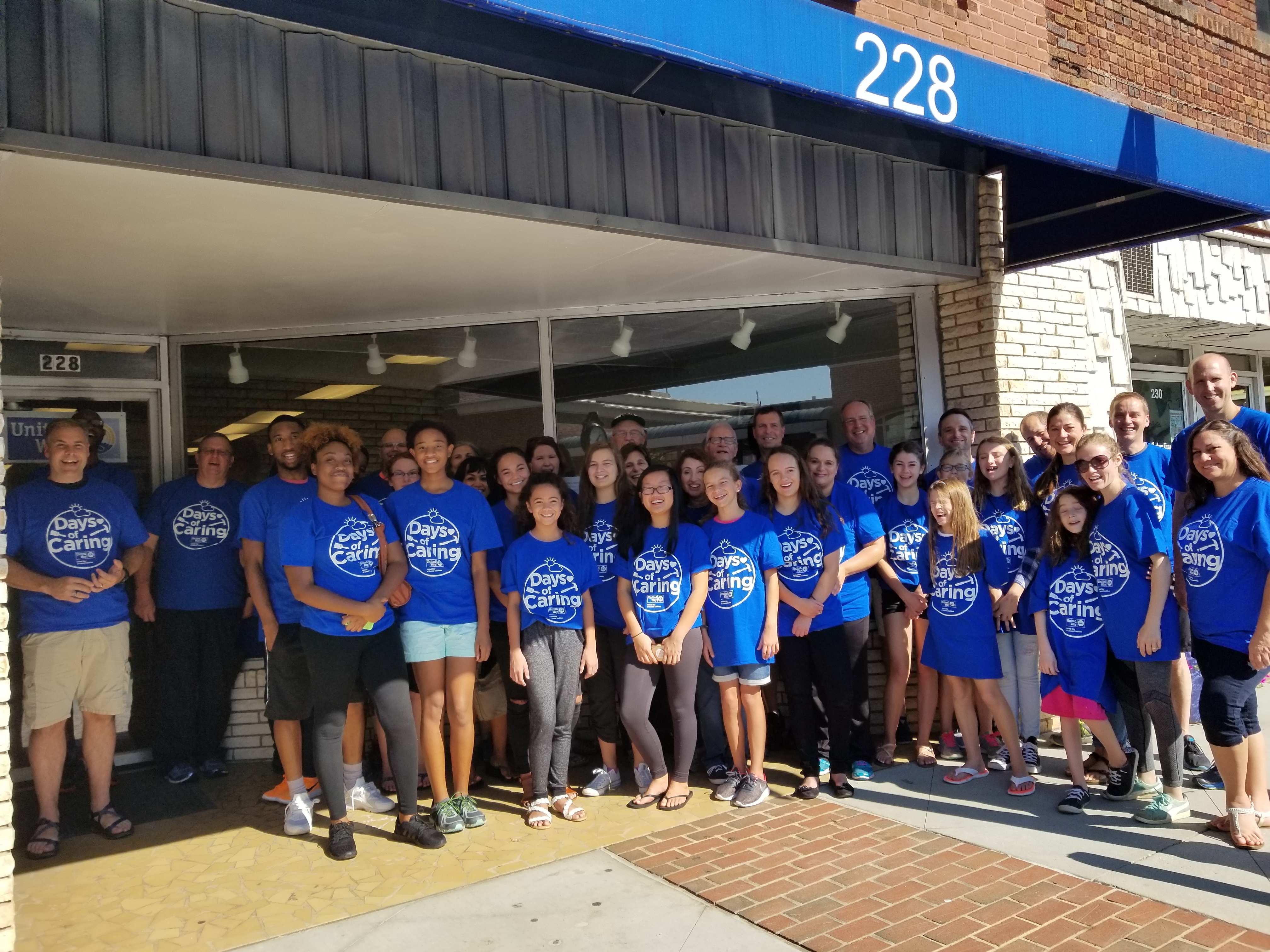 Sept. ​21. ​United Way of Central Carolinas brought together 377 Mooresville/Lake Norman-area residents to serve their neighbors from Wednesday to Saturday last week for the ​sixth​ annual Days of Caring.
United Way's celebration of service has grown considerably since 2012, when it was a single-day event, thanks to widespread community interest and key sponsors who recruited employee teams to participate. This year's sponsors included​ ​Huber Engineered Woods​;​ Carolinas HealthCare System​; ​ Irvin Law​; ​ Polymershapes​; NGK Ceramics​;​ EY​; Bic​ and ​Food Lion​, as well as in-kind donors like ​Allison Hinman Photography, Harvest Consumer Products, McCorkle Nurseries, Niagara Bottling, Oldcastle, Sherwin Williams​ and​ United Rentals.
The volunteers, which included teams, individuals and families with young children, participated in projects such as landscaping, painting, homebuilding with Our Towns Habitat for Humanity, serving meals, food pantry stocking, and creating pencil packs and snack packs for local students.
In all, 16 nonprofits, five schools and the homes of six elderly neighbors were positively impacted by United Way's Days of Caring.
For Food Lion, providing food for snack packs was a natural fit as well as a positive teambuilding opportunity for employees.
"Food Lion strives to be a caring neighbor in the communities it serves," said Gerald Sullins, Food Lion ​d​irector of ​o​perations​ in​ Lake Norman. "We know that too often children are most vulnerable to facing hunger, so we are pleased to partner with United Way to provide nearly 4,000 meals to children in Mooresville/Lake Norman-area schools."
The event's celebration breakfast was held at The Cove Church on Saturday, where retired Carolina Panthers defensive end Everette Brown rallied the volunteers before they dispersed out into Cornelius, Davidson, Huntersville, Mooresville, Statesville and Troutman to complete their service projects.