May 12. UPDATE. Funeral services for Mayor Wes Southern, the mayor of Cornelius from 1993 to 1999, will be 2 pm Saturday at Mt. Zion United Methodist Church. He has passed away May 8 after a long illness. http://www.raymerfh.com/memsol.cgi?user_id=1961588
He was mayor during a time of exceptional growth: The population of Cornelius in 1990 was only 2,600; ten years later it was 12,000.
Former Town Manager Bob Race said the late mayor always "advocated for the consumer, in the town's case, the taxpayer." Southern left a lasting mark on the Town of Cornelius as a town and also a government.
"He would say that at the end of the day, a Town should be in the customer service business first as that is what citizens deserve," Race said.
A successful real estate broker—he launched a commercial real estate business with Race after he left office—Southern remained active in local business until last year. ​​
Southern could also be feisty. Two years ago at the I-77 Call to Action meeting at Michael Waltrip Raceworld, Southern stood up and walked out when a politician known for his ability to embrace both sides of an issue began to address the crowd.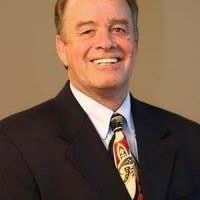 The emblems of growth during his tenure as mayor include a new Town Hall, completed in 1999, as well as the annexation of The Peninsula, Bethel Church Road and Nantz Road on the west side of town in 1995, when veteran Cornelius Commissioner Thurman Ross was first elected.
"Wes was instrumental in my first election," Ross said. "He sat down and talked with me, made sure I understood what was involved…he helped me in my first campaign," said Ross, the town's only African-American commissioner.
"Everyone wanted what was in the best interest of the town and Wes always had a way of looking at the big picture. He had a way of bringing a lot of people together," Ross said.
Southern was married for nearly 50 years to the late Carolyn Southern who passed away in 2013. H​e is survived by​ ​a daughter, ​Sonya (Trevor) Rush of Cornelius, and​ a son,​ Marcus (Fiona) Southern of Stanley, ​as well as grandchildren​, ​nieces and nephews, and a host of friends.
Mayor Pro Tem Woody Washam has known Wes and Carolyn for years. "Wes loved his town and worked tirelessly for progress at a critical time. He was a key contributor to initial stages of our downtown redevelopment including our beautiful Town Hall," Washam said.
Southern never lost interest in Cornelius and was helpful to those who followed him in public office. "Wes was a friend to many and will truly be missed by our town staff, business community and this large array of close friends and family throughout our town, region and state," Washam said.
​Raymer-Kepner Funeral Home is in charge of arrangements.​ Cornelius Today will post arrangements as soon as they are available, most likely tomorrow, according to the funeral home.