July 25. By Dave Vieser. While discussions on social media and among residents often focus on I-77, there's a lot more road work about to begin in and around Cornelius. As the result of a $24 million transportation bond issue approved in 2018, as well as a $20 million transportation/parks/arts bond issue approved in 2013, more than a dozen significant projects will get under way soon.
The work is divided into two categories: Projects which are strictly town contracts and those being done in conjunction with funding from the NCDOT.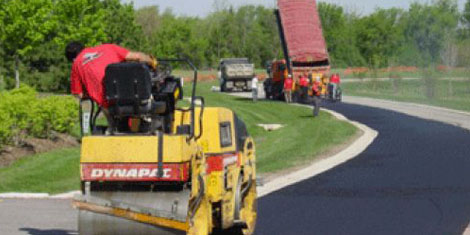 Here's a list of those projects as provided by the town. An estimate as to when work will begin is also included where available:
TOWN PROJECTS
1. Nannie Potts Lane: This is a brand new two lane road which will run from Statesville Road to Smith Circle. It's designed to relieve crowding on Catawba Avenue. Construction is expected to begin by fall of this year or early next year.
2. Bailey Road and Highway 115 improvements: This busy intersection, which handles heavy traffic serving two major public schools as well as Bailey Park, will be enhanced with added turning lanes and other improvements. Construction is expected to begin early next year.
3. Gem Street extension: Work is expected to begin next summer on this project which will extend Gem Street to Oak Street.
NCDOT PROJECTS
1. Highway 115/Hickory Street improvements: Turning lanes and a new traffic signal are among the enhancements scheduled for this intersection which has become much busier since Hickory Street was extended into Antiquity. Work should begin in late 2020.
2. Highway 115/Davidson/Potts Street intersection improvements: A new roundabout and other changes are proposed for this portion of Highway 115 which handles traffic going to and from the YMCA. Details still remain but optimistic officials are hoping work can begin in late 2020 or early 2021.
3. Highway 21/Catawba Avenue dual roundabouts: DOT says they are moving ahead with this plan, so look for work to start next year.
4. Northcross Drive extension: Northcross Drive runs north from Highway 73 in Huntersville into Cornelius where it ends. This project will extend road across vacant land eventually intersecting with Westmoreland Road just east of the baseball fields. Property acquisition may begin by late 2020.
5. Torrence Chapel/Catawba Avenue intersection improvements: Roundabouts will also play a major role in this project with estimated construction commencing in late 2020.
6. West Catawba Ave Phase II: Perhaps the biggest project in Cornelius, property acquisition efforts have begun. Construction may begin in late 2020 or early 2021. Currently consideration is being given to doing the work in two segments: Jetton to Westmoreland first, then Westmoreland to Sam Furr Road/Highway 73. More details to follow.
7. Bailey Road extension: Under this project Bailey Road will be straightened and extended from Poole Place to a new intersection with US 21 south of the 131 Main building. Construction is estimated to begin late in 2021.
8. Highway 21 widening: This will add two lanes to US 21 from the Huntersville town line northward to Westmoreland Road. Late 2021 start is estimated at this time.9. Highway 73 widening: From a property standpoint this will only impact on a small portion of Cornelius, but will have a major impact on motorists who use Highway 73 as a main route to the interstate. The final route has not yet been determined, so don't look for construction to start until 2022 or later.