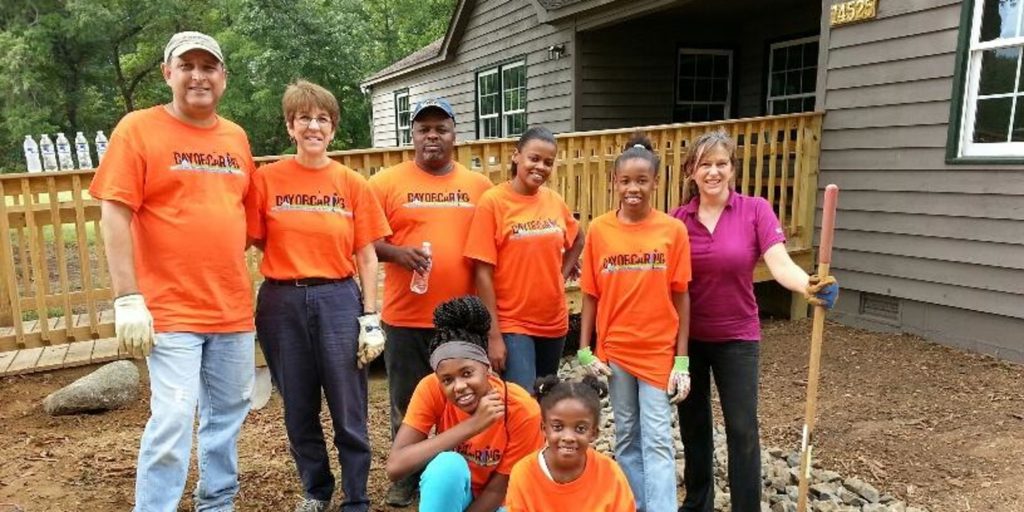 Sept. 16. The Mooresville/Lake Norman office of United Way of Central Carolinas is calling for volunteers for its fifth annual Day of Caring on Saturday Sept. 24. Nearly 500 volunteers are needed in order to complete community improvement projects across Cornelius, Davidson, Huntersville, Mooresville and Troutman.
Day of Caring starts at 8 a.m. at The Cove Church on Langtree Road with a free breakfast and community rally for all volunteers, with service projects beginning at 8:30 and wrapped up by noon.
Currently about 60 volunteers have signed up to participate in the event, which consists of projects that range from painting classrooms to building homes, as well as landscaping and beautification projects throughout the Lake Norman area. Volunteers can choose their preferred project at bit.ly/MLN2016DayOfCaring. The registration deadline is Sept. 22.
"Day of Caring celebrates the power of people from all walks of life working together for our community's good," said Keri Taylor, community director for United Way's Mooresville office. "Whether you're participating on your own, with your family or as part of a corporate team, we can all become more integrated into the local community by investing time on behalf of our neighbors."
United Way is also offering projects on the afternoon of Friday, Sept. 23, to accommodate any volunteers with a Saturday morning conflict.
The Mooresville/Lake Norman Day of Caring is one of five such events across the United Way of Central Carolinas region, all sponsored by Carolinas HealthCare System. The events shine a spotlight on United Way volunteers at the start of the annual workplace campaign season, with more than 2,500 participants expected across a five-county region.
Beyond the Day of Caring events, United Way helps community members put their time and talent to use throughout the year, connecting group and individual volunteers with opportunities that match their passion and availability.
To participate in Day of Caring, visit bit.ly/MLN2016DayOfCaring. To learn more about other volunteer opportunities, visit makeyourmoment.org/ uwcentralcarolinas, or call the Mooresville/Lake Norman office at 704-664-2284.