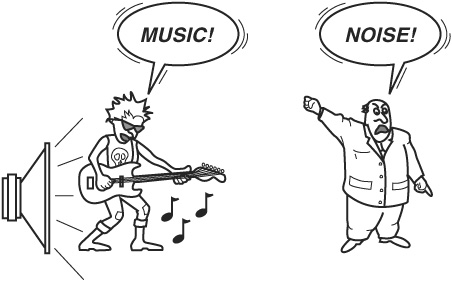 May 7. By Dave Vieser. It may be a little more quiet in Cornelius now that the town board has adopted noise regulations at their May 6 meeting. The new ordinance caps the maximum permitted sound level outside of venues such as BoatYard Eats at  100 decibels between 10 a.m. and 9 p.m. Sunday through Thursday, and 75 decibels between 9 p.m. and 10 a.m. those same days.
The 100-decibel allowance extends to 11 p.m. on Fridays and Saturdays and on certain designated holidays.
Initially, the new rules will only be enforced within and south of the Automotive Sales District Overlay on U.S. 21, the Business Campus and Town Center zoning districts.
"We always want to be respectful of the quality of life of our residential properties, and there are homes close to these districts," said Assistant Town Manager Wayne Herron. "The previous noise ordinance was totally subjective pitting businesses and neighbors against each other."
It also placed responding police officers in the difficult position of making a judgment call.
"With the burgeoning arts scene, growing microbrewery industry, and additional restaurants in town providing entertainment, we need to have an objective noise ordinance in place," Herron said.
More news from Town Hall:
Approved by a 4-1 vote a rezoning proposal by Demeter Properties, LLC to develop approximately 9.5 acres of single-family and vacant land on West Catawba Avenue across from the Elevation Church into a 57 town-home unit. This is the second time a proposal for developing the impacted land, occupied by a few older single family homes, has come before the board. The first proposal was withdrawn by the developer after the DOT expanded their right of way for the widening of West Catawba Avenue. Commissioner Dave Gilroy, who voted against the measure, took exception to the proposal calling it a high density development. However, property owner Dan Houser pleaded with the town to approve the proposal. "We desperately need the revenue we will derive from selling this property to care for our parents and family."
Granted approval to the State Employees Credit Union to construct an 8,500 square foot building with five drive-through lanes and street frontage parking on the site where the Days Inn Motel is currently located.
Ratified a request by the Freedom House Church to occupy an existing 11,504 square foot building located at 20310 Sefton Park Road. This building was most recently used as a gym.
Forest at Bailey Glen Phase 3: The first public hearing was also conducted on Bluestream Partners proposal to develop 19 single family homes and an amenity center at 12904 Bailey Road, 18375 Barnhardt Road and the two adjacent parcels to the north on Barnhardt Road. Attorney Ken Davies, on behalf of several local residents, expressed strong opposition to the placement of the amenity center in an external rather than an internal location in conjunction with the development. Other concerns included drainage in the area during heavy rains. Planning Director Wayne Herron indicated that the town had not yet completed its full review of the proposal and would incorporate concerns into the presentation to the Town Planning board, which will be the next step in the project's approval process.
Approved the town's plan to borrow $657,000 at 2.97% interest for installment financing to purchase property on Jetton Road extension for a new town park.
CARTOON: HealingSounds.com