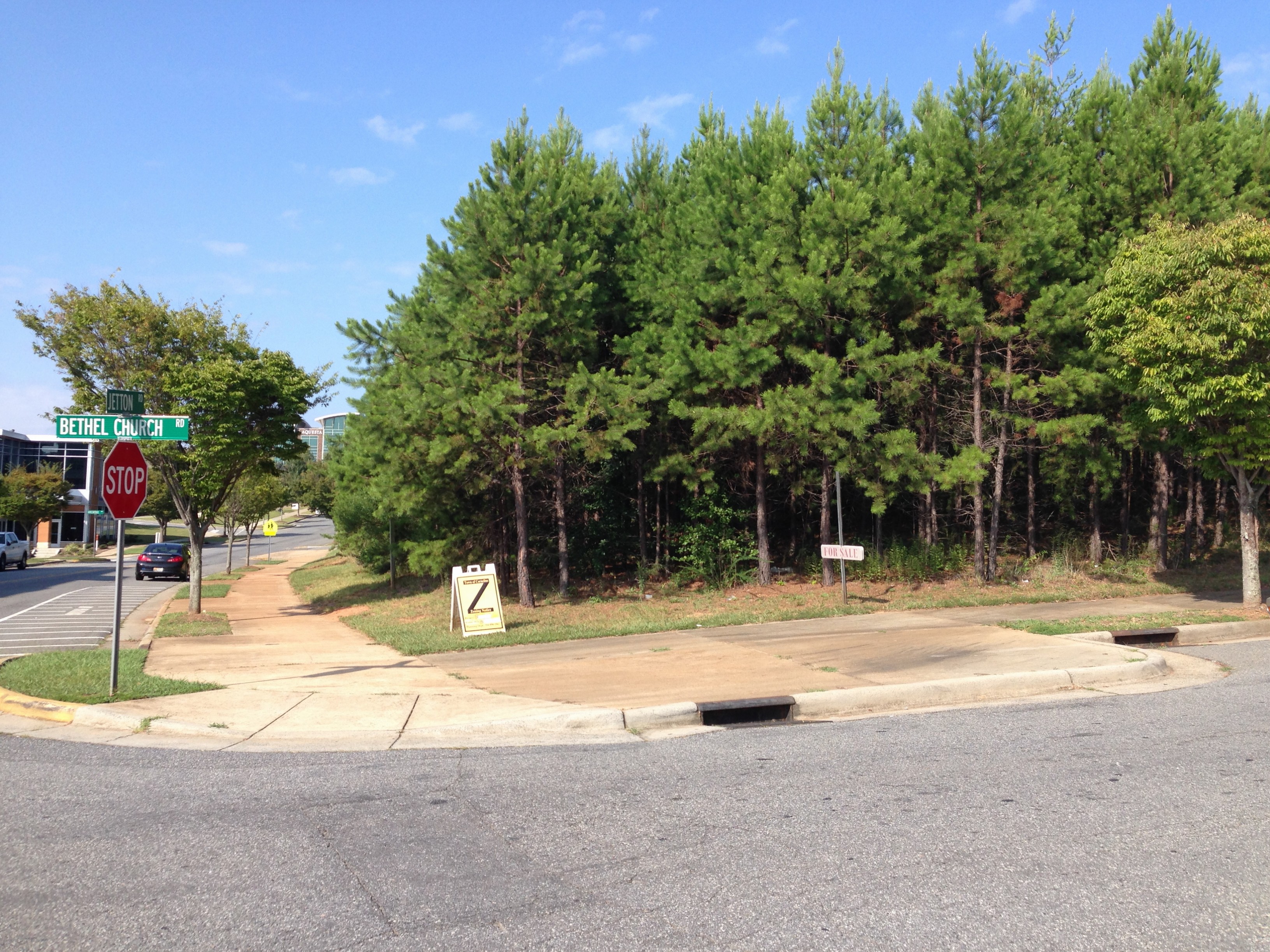 Aug. 13. By Dave Vieser. Quantum Technology LLC, a defense contractor which specializes in IT projects, will build a three-story building at the intersection of Bethel Church Road and Jetton Road Extension. The company currently operate out of smaller quarters on West Catawba Avenue, south of Nantz Road.
"With the town's approval, we are aiming for breaking ground around late fall, and opening the new building late next summer," said owner Adam Jones. He has 16 people on staff currently and says expansion of the workforce is "very possible" once the new building opens.
Quantum will have their offices on the second and third floors of the 9,000 square-foot building with the primary entrance from the parking area in the back. The first floor will be leased commercial/office space and will have an entrance from Jetton.
The building will consist of a stone and glass finish as the primary materials similar to the Aquesta Bank building. There will be a large balcony overlooking Jetton Road from the third floor, and another balcony from the second floor overlooking Bethel Church Road.
The location is currently undeveloped and zoned Village Center (VC) which permits office buildings. Because Quantum is not providing the required amount of window/glass coverage, the project must have an architectural variation from the Planning Board.
Jetton is bustling as an office address.  "There's really not a whole of properties left in that area so we're very glad we will be able to build our new corporate home there," Jones said. Quantum has been in Cornelius since 2009. "We love this part of Cornelius and feel there is a great growth potential," he added.