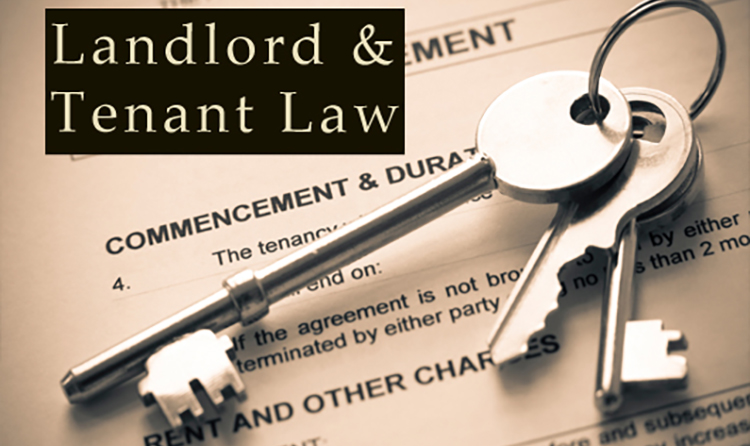 March 24. By Dave Yochum. When it comes to real estate, tenants and landlords are hurting. And it's not just residential, it's commercial, too.
Indeed, there is growing anxiety among tenants and landlords alike as the COVID-19 pandemic continues to spread.
Can tenants—commercial or residential—continue to pay? Can landlords cover their mortgages and other expenses?
Mecklenburg County Sheriff Garry McFadden says he will no longer enforce the remaining eviction orders his office has until April 17. He said he can delay executing the orders under new guidelines issued by North Carolina Chief Justice Cheri Beasley.
It's a good thing to open lines of communication now if there's a problem.
Leases, as most all contracts, can be modified at any time and the modification need not always be in writing,
"But it is always best practices to have it in writing," says attorney Lawrence Shaheen at The McIntosh Law Firm based in Davidson. Usually written contracts will require modifications to be in writing, he says.
He who wants equity, must do equity.
If you've been a good tenant, leniency is most likely the order of the day. New tenants aren't beating a path to anyone's door right now.
"If you are having short-term trouble with a lease, note, account, or other obligation, talk with the holder of the obligation—you, and likely, they—will want to preserve a good business relationship and these times call for grace and leniency.
But, remember, grace and leniency cut both ways," Shaheen says. "You have to be a good tenant on the backside of the deal."
It can get technical real fast. Pandemics are not part of any lease terms we know of.
But potentially dangerous situations that an ordinarily prudent person might be aware of could result in liability. Landlords of multi-tenant buildings with control over common areas, for example, are taking extra precautions around cleaning and disinfecting the premises.
Shaheen said it's a good idea to talk to your attorney, whoever it is, but act sooner than later.