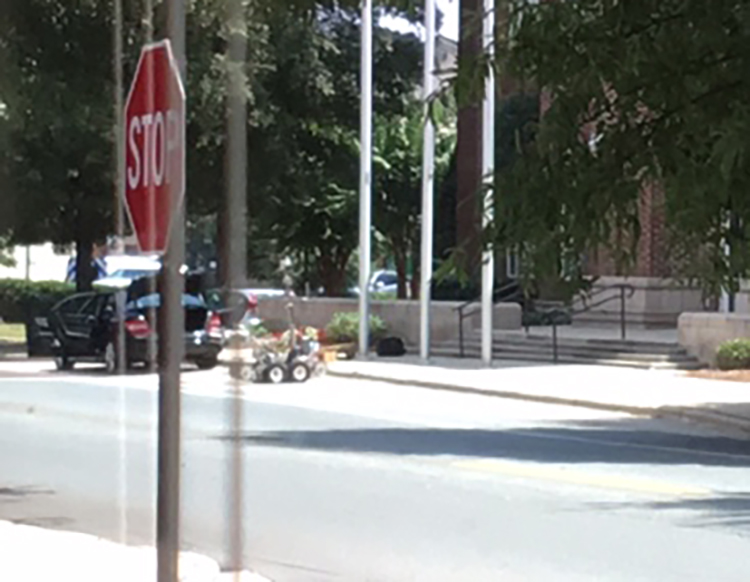 UPDATE 5 pm. There were apparently almost all the makings of a credible bomb in the dark Mercedes Benz parked in front of the Cornelius Police Station Friday afternoon.
Police say a 29-year-old Cornelius man walked in the station before noon today and explained he had the materials for a bomb outside in the Mercedes. Cornelius Police called in the Charlotte-Mecklenburg bomb squad; Town Hall and the Police Station, as well as the RiteAid and Cashion's were evacuated.
A bomb removal device was deployed (pictured) while the adjacent streets were deserted.
They did not release his name, but they said he wanted to show how easy it was to make a bomb. The Caucasian man, who was still being interviewed at 4 pm, will likely undergo a psychological evaluation.
The events caused extensive disruption downtown. Police asked nearby business owners and residents to stay away from their windows. Traffic through the center of town was diverted until around 3:35 pm.
PHOTO PROVIDED BY LENORE CUYLER