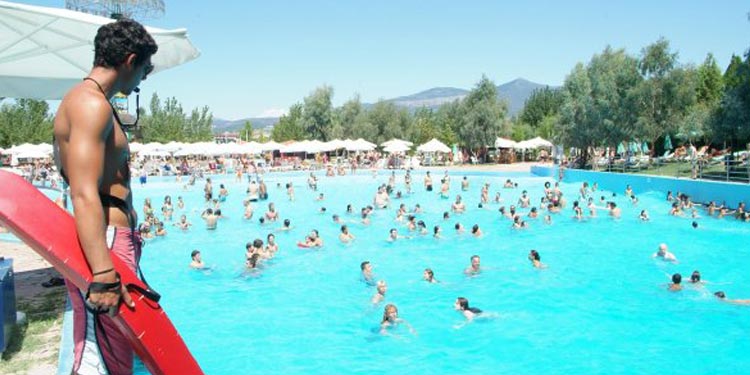 More than 3,500 people die as a result of drowning each year, and most of those deaths are children under the age of four who drown in backyard swimming pools. The tragedy of these statistics is nearly all drowning deaths are preventable. To help educate children, parents, families and swim instructors on preventive measures to avoid a drowning incident, US Swim School Association (USSSA), the preeminent swim school organization in the country, has compiled the latest life-saving water safety and swim instruction tips.
Create a verbal cue for your toddler or child that must be given by you before he or she can enter the pool.
Never allow your baby/toddler in the pool without a swim diaper.
Create a process the child must go through before entering a pool such as putting on a swim diaper, a swimsuit and applying sunscreen.
Never use floatation devices or water wings when swimming or when teaching kids to swim.
Children should learn to swim without goggles. Teach your children to open their eyes under water; if they fall in they can find the side of the pool or a step and get out safely.
For very young children practice having them put their entire face under water in the bathtub and blow bubbles to build their comfort with water.
Create a water safety plan for your family and have water emergency drills with your kids covering how to recognize the signs of someone struggling in water and what to do in this type of emergency.
Make sure all your guests know your pool rules before they get in the pool.
Start swim lessons at 6 months of age and continue them year-round at a US Swim School member location.
Always make sure your children wear life jackets on boats, personal watercraft and in open bodies of water.
To find a USSSA affiliated swim school, or for details on becoming a member of the nation's leading swim school organization visit: http://www.usswimschools.org.
The US Swim School Association is the largest swim school association in the country with over 400 members providing swim and water safety instruction to over 500,000 students each year. For more information, visit www.usswimschools.org.