Feb. 7. The old Sushi at the Lake on West Catawba is being divided into three separate smaller retail outlets, including a weight and wellness center and a health conscious restaurant and meal preparation business.
There was "an incredible amount of interest" in the 4,200 square foot space, according to Darrel Palasciano of Shopping Center Group. "Ultimately we elected to split it into three smaller spaces," he said.
The first of three tenants will be North Carolina Weight and Wellness for whom they have a signed lease. Based out of Elkin, they are a "results-driven" medical weight loss practice. Opening is expected in March.
Palasciano says they also are close to wrapping up a lease with a health-conscious restaurant and meal preparation business which they hope to announce in the coming weeks.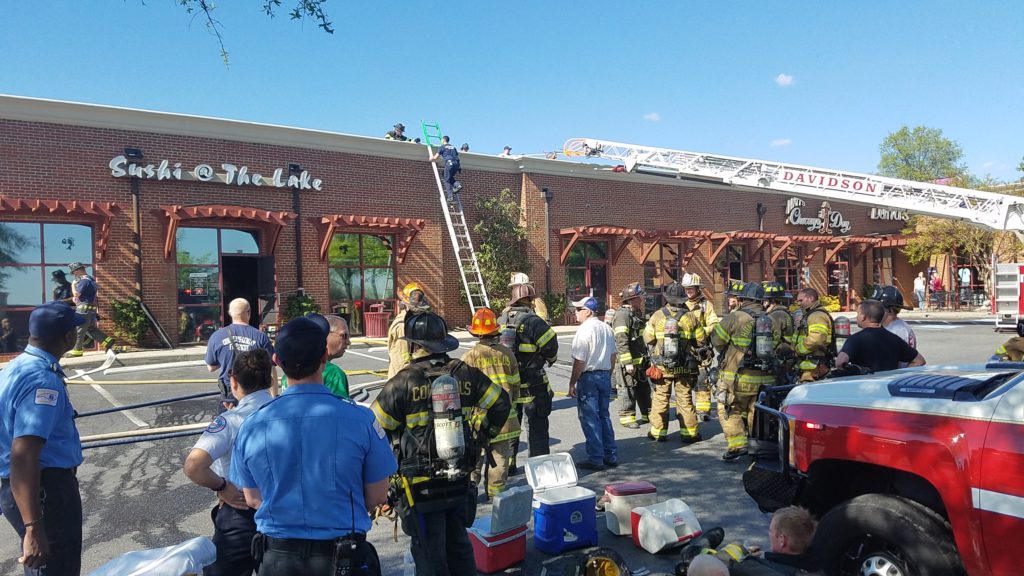 Sushi at the Lake dates back to 1998, until a kitchen fire last April caused significant damage. The owners opted not to reopen, and the space was vacant since then.
UPDATE: Red Rocks Cafe, located in Birkdale Village, expects to reopen before the end of the month. It's been closed for more than five months due to a kitchen fire as well. Billing itself as a "clean, upscale, restaurant that consistently offers great food and beverage at a reasonable cost," Red Rocks has another location in Charlotte.