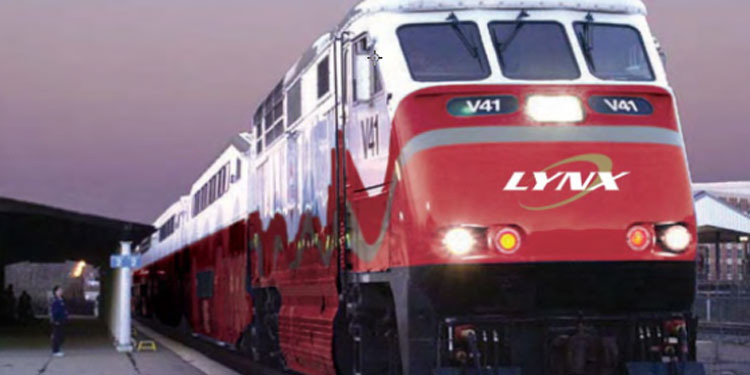 Oct. 19. By Dave Yochum. Norfolk Southern says it is "willing to consider" discussing opening the O Line to commuter rail between Charlotte and Lake Norman.
"We have not decided upon what form such a transaction might take, whether an outright sale of the O Line or some variant of a lease," Norfolk Southern chief strategy officer Michael McClellan said in a letter to Charlotte Mayor Vi Lyles.
Norfolk Southern has been the road block in efforts to open Red Line commuter rail on the O Line, which also served the now-closed Foamex plant in Cornelius. Transit-oriented developments like Antiquity in Cornelius and Bryton in Huntersville contemplated commuter rail when they were presented to local governnments.
The Charlotte Ledger business e-newsletter first reported on the letter which was sent July 25.
Local reaction
Cornelius Mayor Woody Washam said he has been working behind the scenes with the other mayors in North Mecklenburg to "resolve and clarify" the Red Line potential.
"The possibility of conversations with Norfolk Southern is encouraging. I remain cautiously optimistic about potential talks between Charlotte and NS and hope that can lead to a mutually beneficial agreement for future mass transit through our area," Washam said.
Economic developer
US Rep. Jeff Jackson said opening up commuter rail to the north of Charlotte would be a "massive win" for the region.
"It would bring economic growth and improve quality of life for thousands of people," said Jackson.
Advocates say the Red Line is not just an economic development tool, it is an equalizer as well as lend a major assist to those stuck in traffic.
"It will support economic mobility by allowing those who do not own a car to reach jobs and many of their other daily destinations. Thousands of people in our region do not own a car," said Lauren Sawyers, spokesperson for Sustain Charlotte, a nonprofit organization helping to advance local sustainability through smart growth.
In Cornelius, the average household spends about $665 per month on car ownership each month.
The organization works with residents, neighborhood organizations, government agencies, nonprofits, and businesses "to solve the most important challenges" to the long-term social, economic, and environmental health of our community.
New roads are a temporary fix
"As our region's population grows, we urgently need to invest in public transit. Building more roads and widening existing roads will only quickly fill up and not solve our growing traffic problem," Sawyers said, explaining that commuter rail would also help reduce carbon emissions by eliminating vehicle trips, a source of climate pollution.
In the past the Red Line extension from Charlotte faced opposition from some business leaders—not just Norfolk Southern, owner of the railroad tracks running along Hwy. 115 in Davidson and Cornnelius.