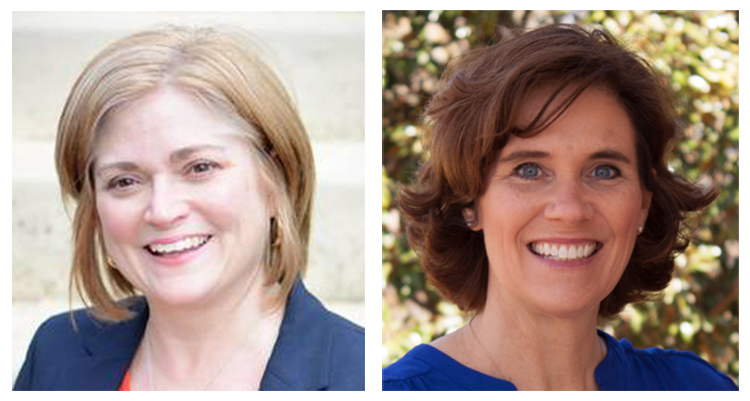 Lake Norman's two newly elected legislators will be the Newsmakers Breakfast speakers Jan. 24 at The Peninsula Club.
On deck for the traditional Q&A with Cornelius Today and Business Today readers are NC Rep. Christy Clark and NC Sen. Natasha Marcus.
Clark, a Huntersville resident, and Marcus, a Davidson resident, represent Cornelius in the General Assembly and the Senate, respectively.
The Democrats are part of the "Blue Wave" that broke the Republican super-majority in Raleigh in the November elections.
Newsmakers Breakfasts, which cost $12 to attend, are open-forum Q&As with people who make the news. Anyone can ask a question.
Doors open at 7:15 a.m. for networking. The buffet-style breakfast gets under way at 7:30 a.m.
The Q&A begins at 8 a.m. and concludes at 9 a.m. The $12 cost includes a full country breakfast.
Reserve a seat at 704-895-1335 with Visa or MasterCard.
The Presenting Sponsor is 65,000-employee Atrium Health, formerly Carolinas HealthCare Systems.
The Breakfast Sponsors are The Knox Group, a Huntersville-based commercial real estate company, and Piedmont Plastic Surgery & Dermatology.
Coffee Sponsors include Davidson Wealth Management, Green Key Property Management and Lapis Financial, a Cornelius-based financial advisory.
Marcus, who represents Senate District 41, and Clark, who respresents House District 98, will be sworn in beforehand.
Judge John Arrowood will swear in Marcus at a public ceremony 6:30 p.m. Jan. 2 at Davidson Town Hall right on Main Street.
Clark will be sworn in on New Year's Day at 1 p.m. at Magnolia Woods, 12125 Statesville Road, Huntersville.