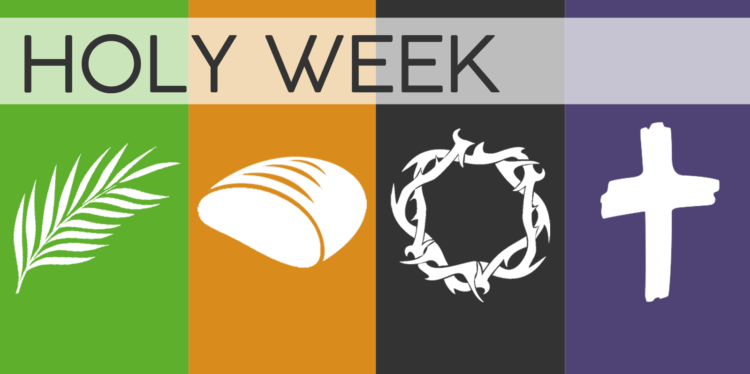 March 25. Churches, for the most part, have returned to in-person worship with varying capacity, and face mask and social distancing restrictions, while maintaining online options. Please check websites for online availability and advance in-person registration where required.
Here is a list of services in Cornelius, unless noted:
Bethel Presbyterian Church
19920 Bethel Church Road, 704-892-0546
Palm Sunday: 9 and 10:30 am
Maundy Thursday: 7 pm Thursday, April 1.
Easter: Sunrise service at 7 am,  10:30 am service, Egg Hunt at 9:45 am. All Easter Sunday activities will be on the church lawn.
Calvary Chapel 

18731 W Catawba Ave., 704-765-4183
Palm Sunday, Easter: 10 am Sunday
Church of the Good Shepherd

21326 Davidson St., 704-895-0059
https://goodshepherdanglican.org
Palm Sunday and Easter 10 am; Maundy Thursday and Good Friday 6:30 pm
Community in Christ Lutheran Church

7621 Norman Island Drive, 704-892-0120
https://www.communityinchrist.org
Palm Sunday – March 28: 10 a.m. drive-in worship and  livestream
Maundy Thursday – April 1: 7 p.m. drive-in worship and livestream
Good Friday – April 2: Noon drive-in worship and livestream
Holy Saturday – April 3: 12:30 p.m. Easter Pageant viewing party under the breezeway, Easter craft, and Easter Egg Hunt.
Easter Sunday – April 4:  7:45 a.m. – Sanctuary; 9 a.m. – sanctuary and livestream; 10:15 a.m. – Drive-in worship
Second Sunday of Easter, April 11: 9am Outdoor Service, 10:30am Indoor Service (livestreamed)
Advance registrations and safety protocols required.
Cornelius Presbyterian Church USA

21211 Catawba Ave., 704-892-5577
https://www.facebook.com/Cornelius-Presbyterian-Church-161889033844153/
Palm Sunday: 10:30 am
Maundy Thursday , April 1: 7 pm.
Easter Worship Service : 10:30 am.
Virtual only via Zoom and livestream on Facebook. 
Elevation Church – Lake Norman

8325 Copley Drive, 704-246-0800
Easter 9:30 and 11:30 am
Good Friday 7pm
Most locations are meeting in-person with safety and capacity measures.
First Baptist Church of Cornelius

21007 Catawba Ave., 704-892-4701
https://www.firstbaptistchurchofcornelius.org
11 am Easter Sunday in the sanctuary as well as on Facebook Live.
COVID-19 protocols for worship will be published on the church website.
Freedom House Church LKN
20310 Sefton Park Road, 704-977-0092
In addition to  Easter Weekend Services on April 4,  a Good Friday Service planned on April 2 that's different from the Easter Services. The  first-ever in-person Good Friday service at 7pm is at the Central Campus.
Lake Norman campus Easter Services at 9:45 and 10:15 am.
Advance registration at https://www.freedomhouse.cc/easter
Grace Covenant Church
17301 Statesville Road, 704-892-8005
Good Friday Service on Friday April 2 at 7 pm
Resurrection Celebration Services on Sunday April 4 at 8, 9:15 and 11 am.
Monday  April 5 service at 7 pm.
Hunters Chapel United Methodist Church 

18423 John Connor Road, 704-892-6125
https://www.facebook.com/hunterschapelumc
Sundays:  8am Sunday Church School and 9 am Worship Service
Lake Norman Baptist Church

7921 Sam Furr Road, Huntersville, 704-892-0143
Palm Sunday Services at 8:30 and 10:30 am
Easter Services at 8:30 and 10:30 am.
Love Lake Norman
19725 Oak St.,  704-497-1922
Palm Sunday: 10 am
Easter:  Easter message and service,  egg hunt for children, great music, doughnuts from Daylight Donuts, more. Also a celebration of the church's our -year anniversary.
Mount Zion United Methodist Church
19600 Zion Ave.,  704-892-8566
Sunday March 28: Palm and Passion Sunday 9 and 11am worship in the sanctuary
Thursday April 1: Maundy Thursday service 7 pm in the sanctuary and livestream
Friday April 2: Good Friday service  7pm in the sanctuary and livestream
Sunday April 4: Easter sunrise service  7am, bring your own chair; 8 am in the sanctuary; 9:30 am in the sanctuary and livestream;  11 am on the front lawn, bring your own chair. Communion will be celebrated at there 8, 9 and 11 am services.
Advance registration,  face masks and social distancing are required. Online worship services are broadcast live at 11 am  Sundays through the church website http://www.mtzionumc.net, Facebook and YouTube.
Newsong Church
10308 Bailey Road, 980-689-2209
10:30 am Sunday
In-person with social distancing
Northcross Church
11020 Bailey Road, 704-237-4853
Good Friday 6:30 pm
8:30 10:30 am Sunday
In-person with limited capacity
River Church Charlotte
17615 Old Statesville Road, 704-900-3303
https://www.rivercharlotte.com
In-person and online Sundays at 10 am.  The service lasts about 75 minutes and includes live music and teaching
St. Mark Catholic Church
14740 Stumptown Road, Huntersville  704-948-0231
All Holy Week and Easter indoor events can viewed on our Livestream page.  www.stmarknc.org/livestream
Signups are required for the Mass of the Lord's Supper (Holy Thursday) and the Passion and Veneration of the Cross (Good Friday). Signups are required for Easter Masses.
Holy Wednesday: 7:30 pm Sung Passion Narrative according to John
Holy Thursday: 7:00 pm Mass of the Lord's Supper Bilingual (Signup required)
After Mass  Altar of Repose (Parish Hall)
Good Friday
10 am – 2 pm, Confessions
12 pm, Stations of the Cross
3 pm  Passion of the Lord and Veneration of the Cross (signup required)
5:30 pm,  Estaciones de la Cruz
6:30 pm, La Pasion del Señor y Veneración de la Cruz
Holy Saturday
10 am – 12 pm, Confessions
3:00 pm ,Blessing of Easter Baskets
8 pm Easter Vigil (Bilingual), mask recommended
Easter Sunday
7:30 am, mask required
9 am, mask recommended
9:15 am,  outdoor on St. Mark School Field
11 am, mask recommended
11:15 am, outdoor on St. Mark School Field
1 pm Spanish, mask recommended
2:30 pm, Communion Service, mask required
St. Therese Catholic Church
217 Brawley School Road, Mooresville, 704-664-3992
Palm Sunday service 5pm Saturday March 27, and  Sunday March 28 at  8 and 10 am, noon, 2:30 pm (Spanish)
Holy Thursday / Mass of the Lord's Supper 7pm April 1
Good Friday April 2: Stations of the Cross 3pm; bilingual Stations of the Cross 4:30 pm outside; Food Friday of the the Lord's Passion 7 pm
Easter Vigil Saturday April 3 at 8 pm
Easter Vigil Sunday April 4: 8 am church, 10 am and  noon  church and day chapel, 2:30 pm Spanish in the church
The Church of Jesus Christ of Latter-day Saints
7306 McIlwaine Road, Huntersville, 704-992-0735
https://www.churchofjesuschrist.org/?lang=eng
In person as well as via Zoom (emailed link). Details: Gastonia North Carolina Stake
March 26: The church will rebroadcast Handel's Messiah (a 2018 performance) featuring world-renowned guest soloists and organists beginning at 9 pm.  Tune into Broadcasts.ChurchofJesusChrist.org, TheTabernacleChoir.org/Messiah, YouTube.com/TheTabernacleChoiratTempleSquare, Facebook.com/TheTabernacleChoir, Facebook.com/ChurchofJesusChrist, Facebook.com/TempleSquare, Facebook.com/KSLtv, SaintsChannel.ChurchofJesusChrist.org, Amazon Alexa ("play The Tabernacle Choir")
The concert is also available by demand beginning March 27 on BYUtv.org and BYUtv.app, as well as on Easter Sunday, April 4: BYUtv at 8 am and midnight
BYUradio at 6 pm, BYUradio Classical 89 at 8 pm
April 3-4: Inspiring messages on BYUtv and radio, and livestreamed on broadcasts.ChurchofJesusChrist.org at noon, 4 and 8 pm  Saturday and at noon and 4 pm on Easter.
Torrence Chapel AME Zion Church
21517 Torrence Chapel Road, 980-231-6389.
Palm Sunday, Easter: 10 am Sunday