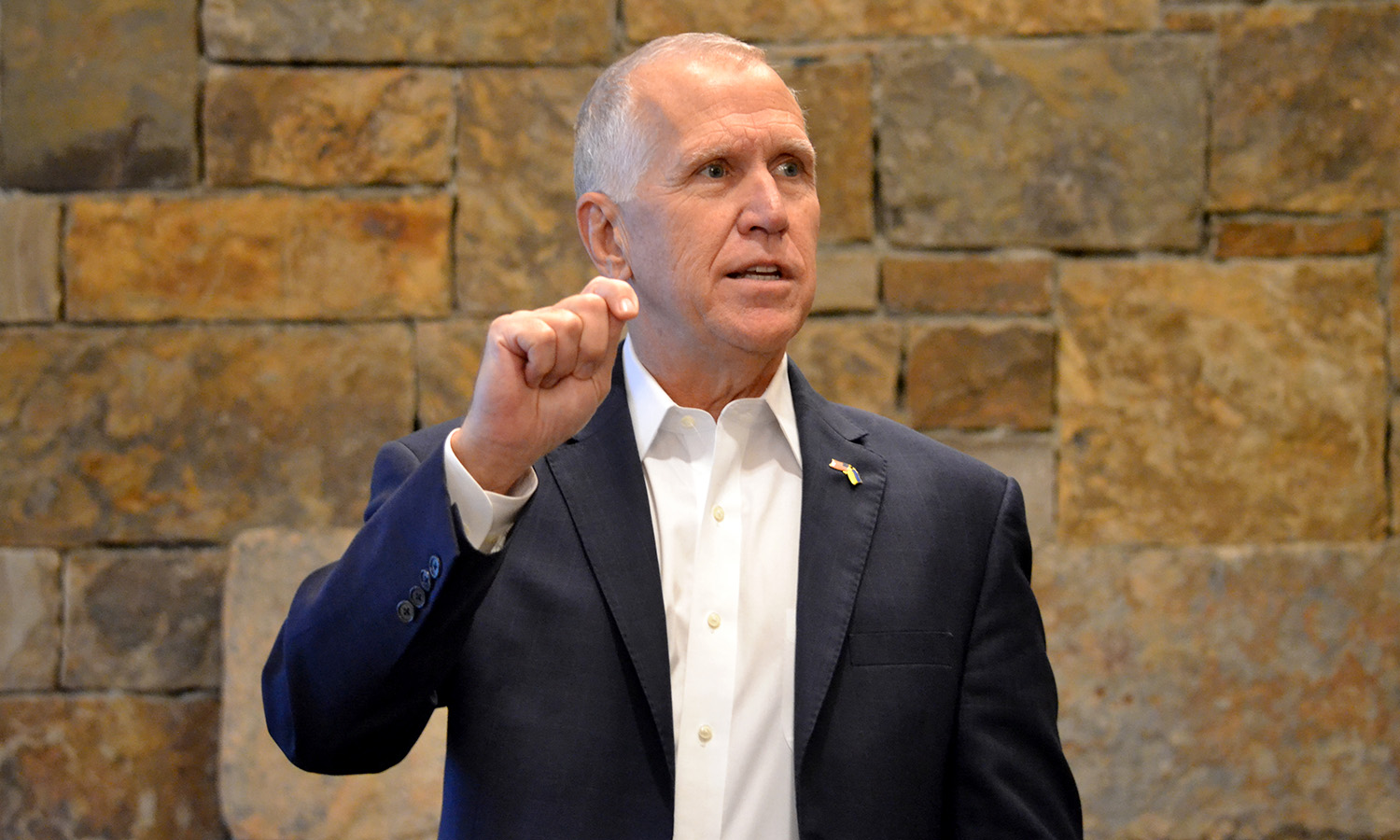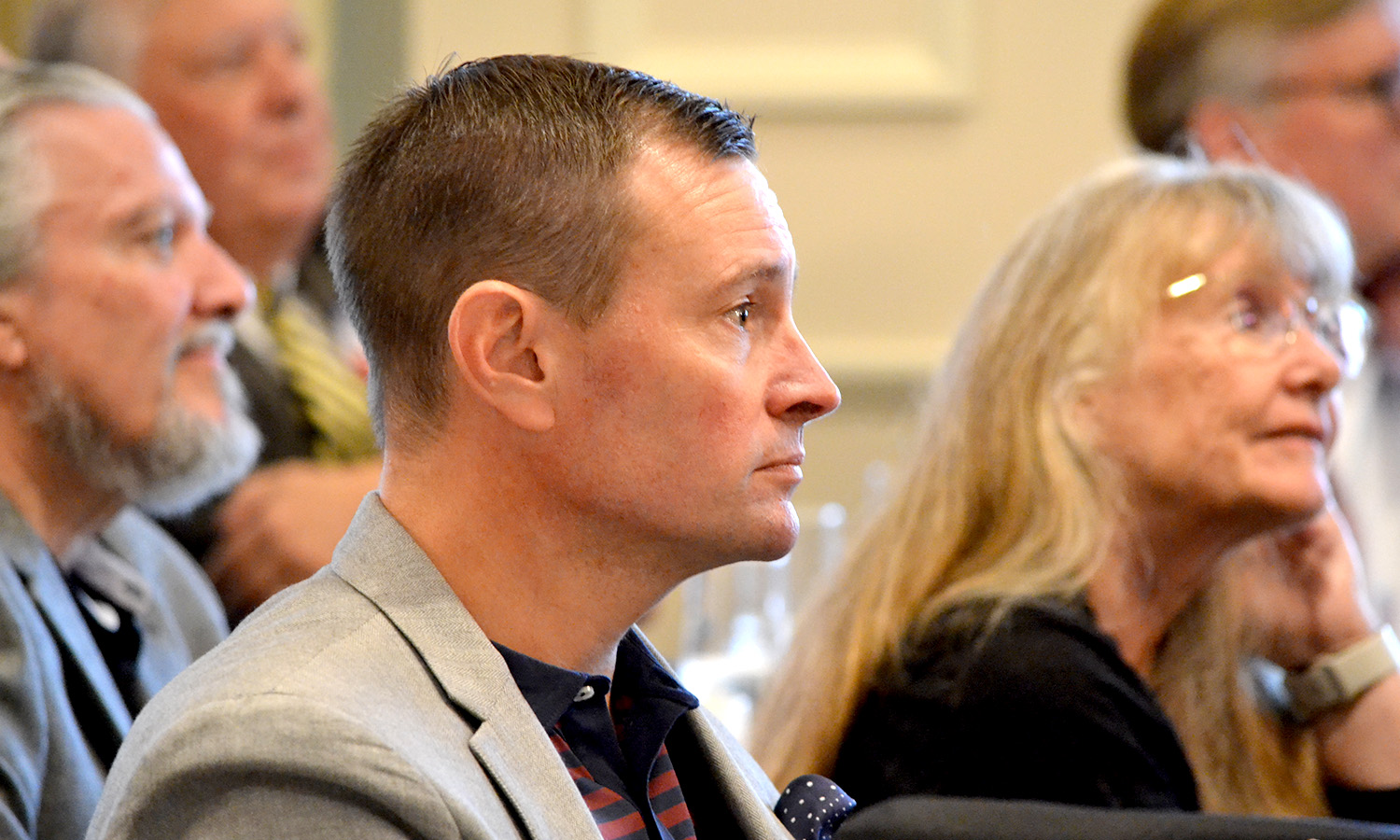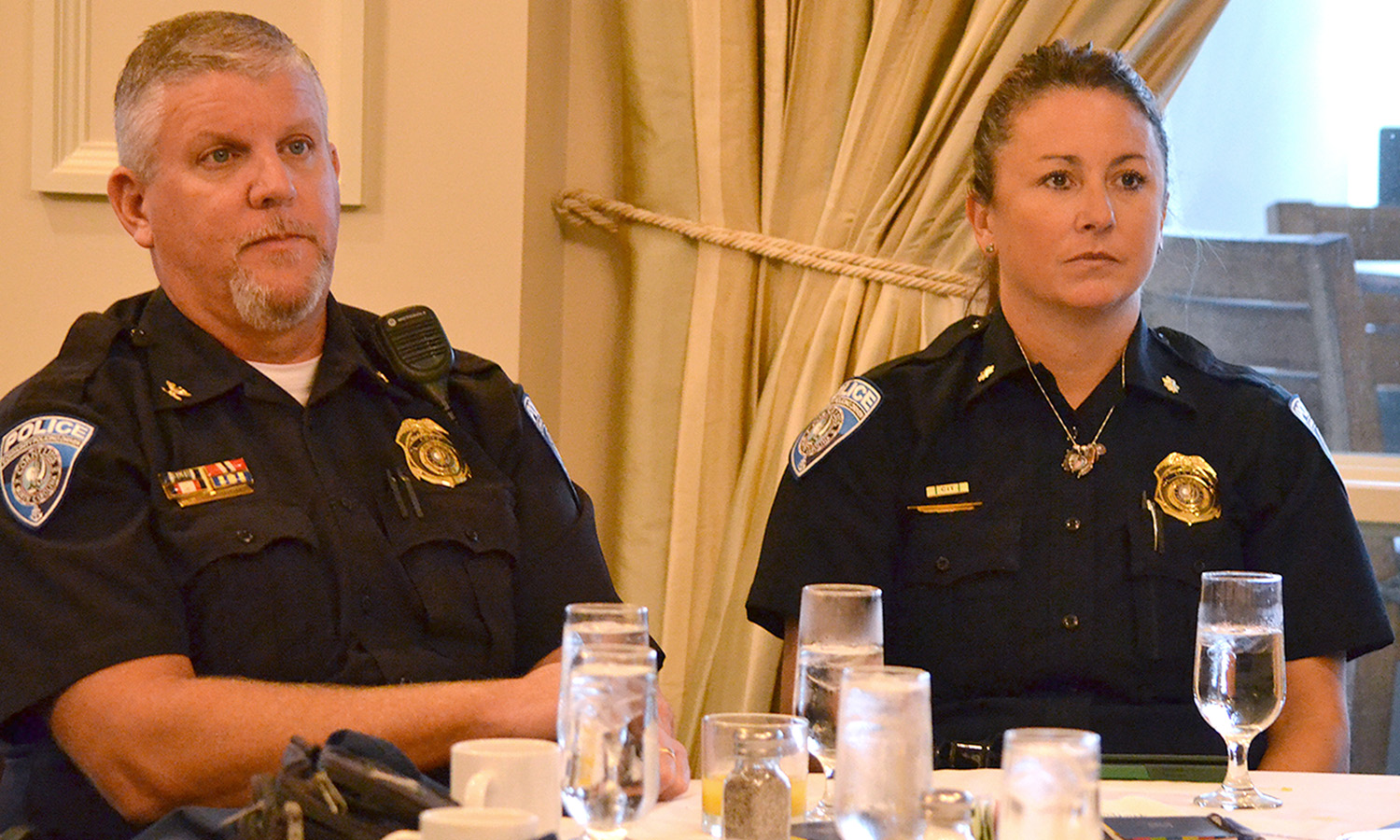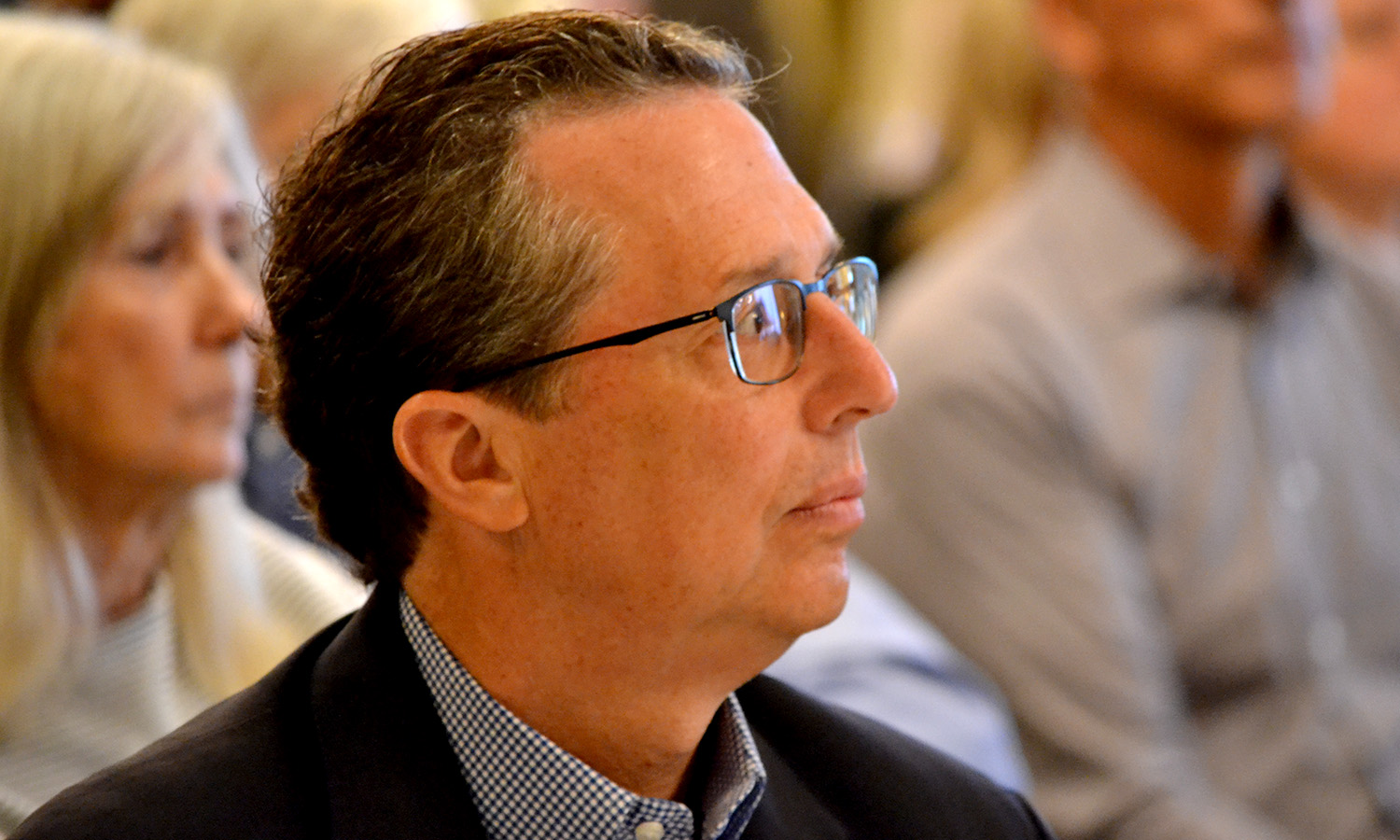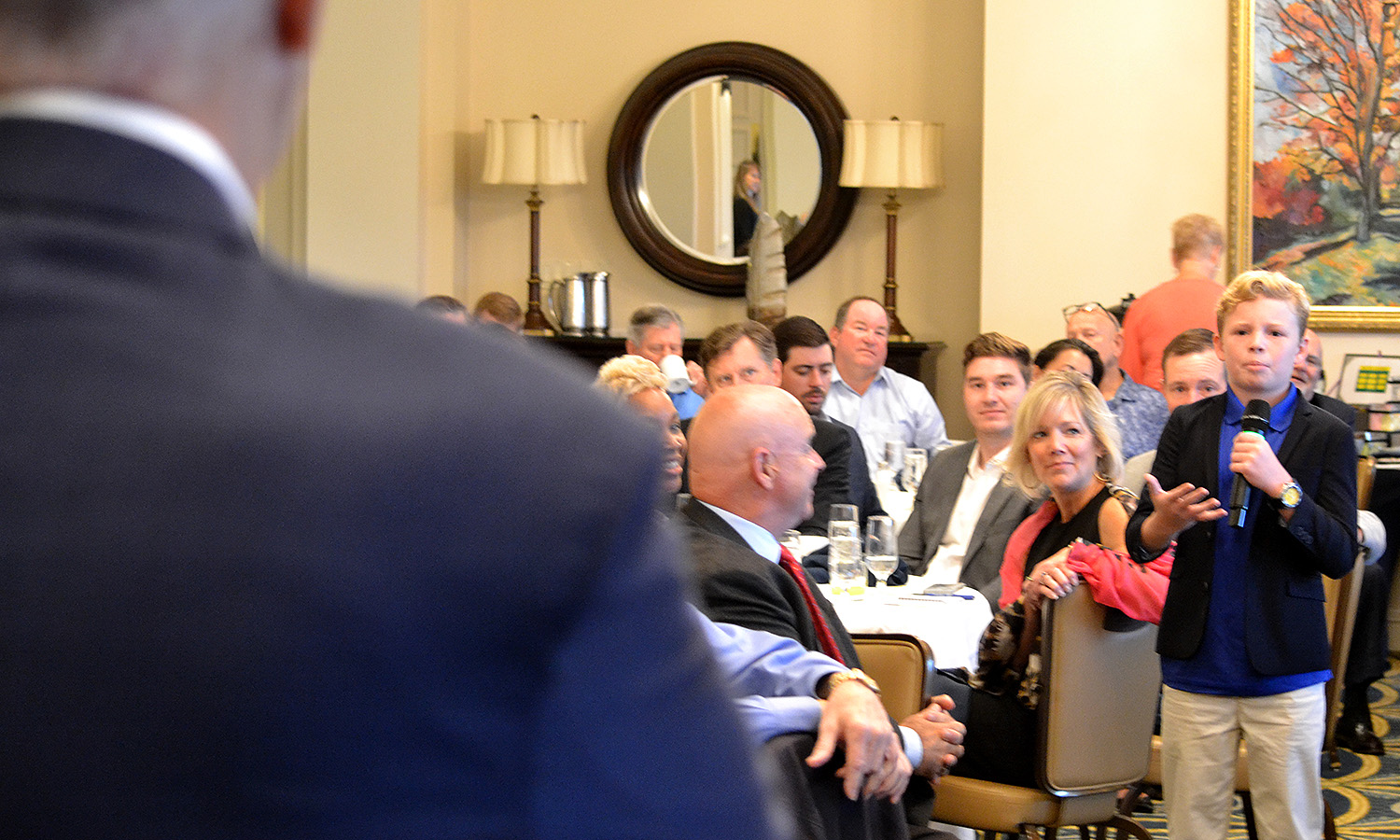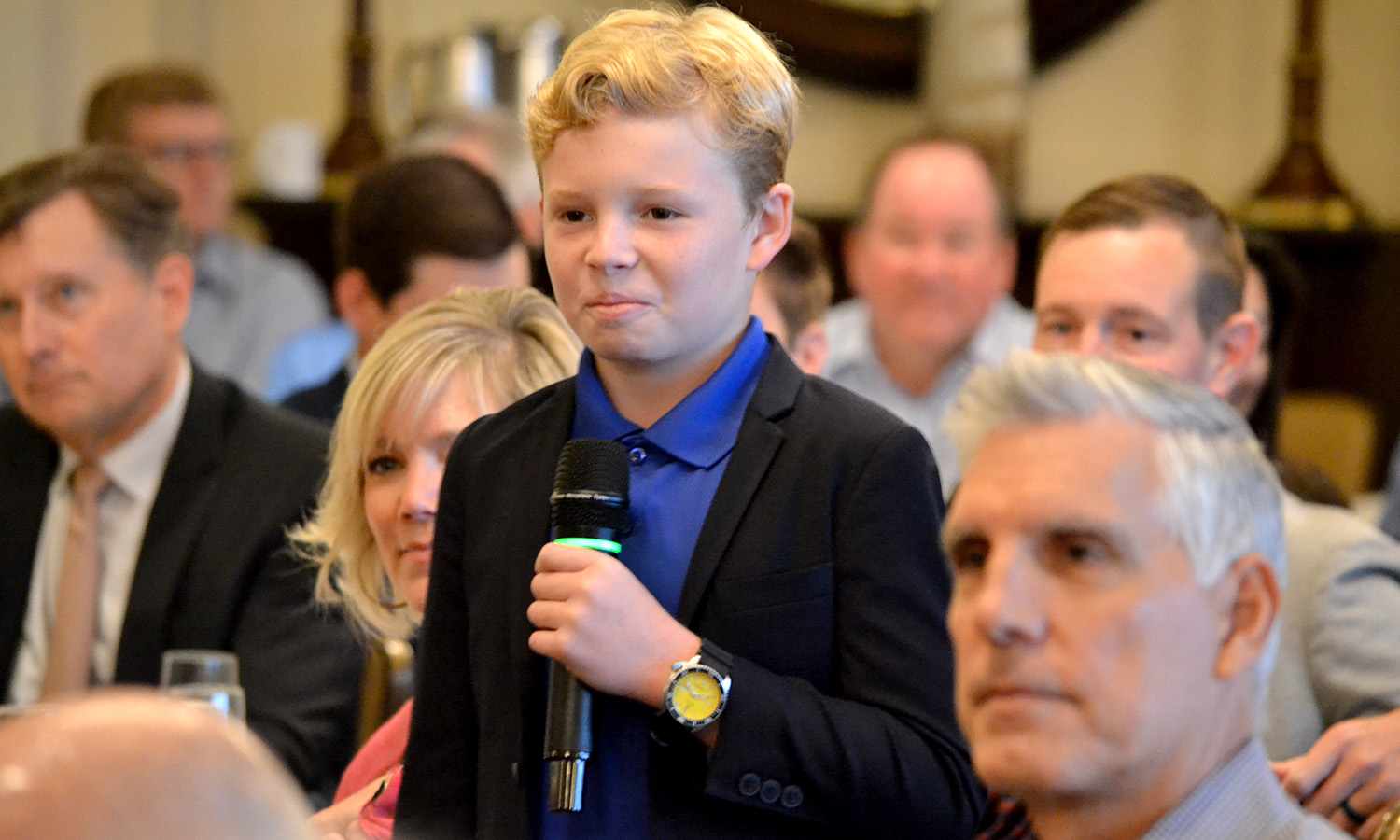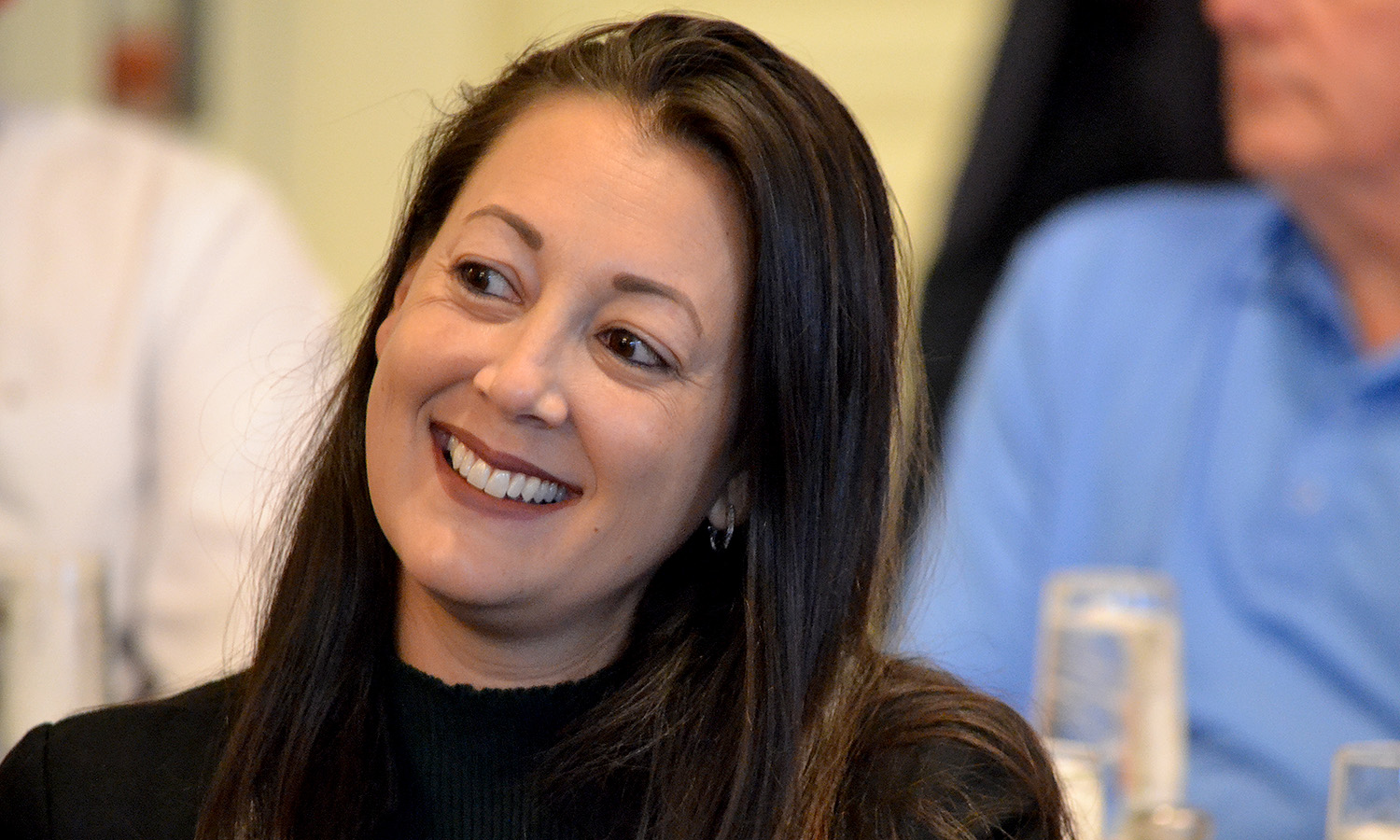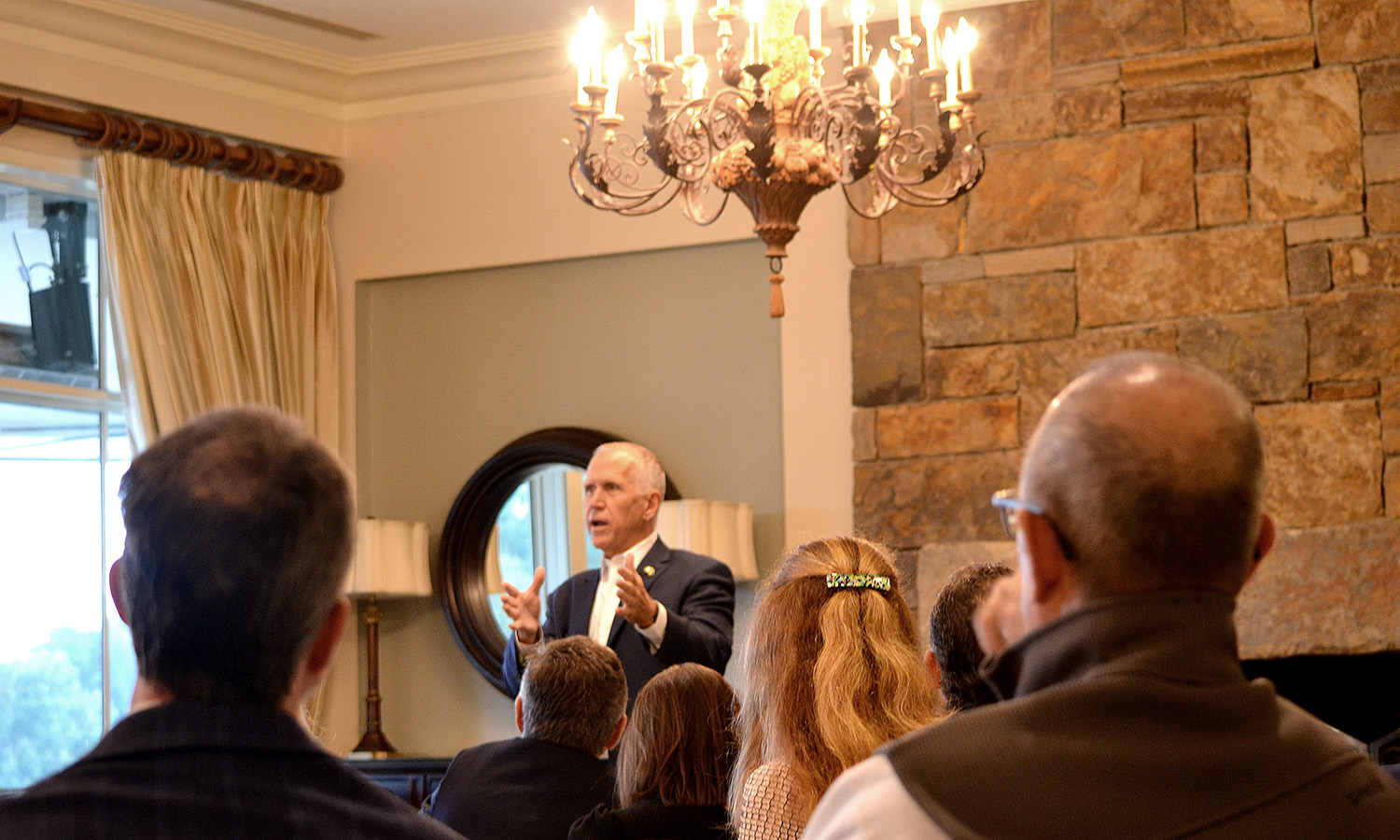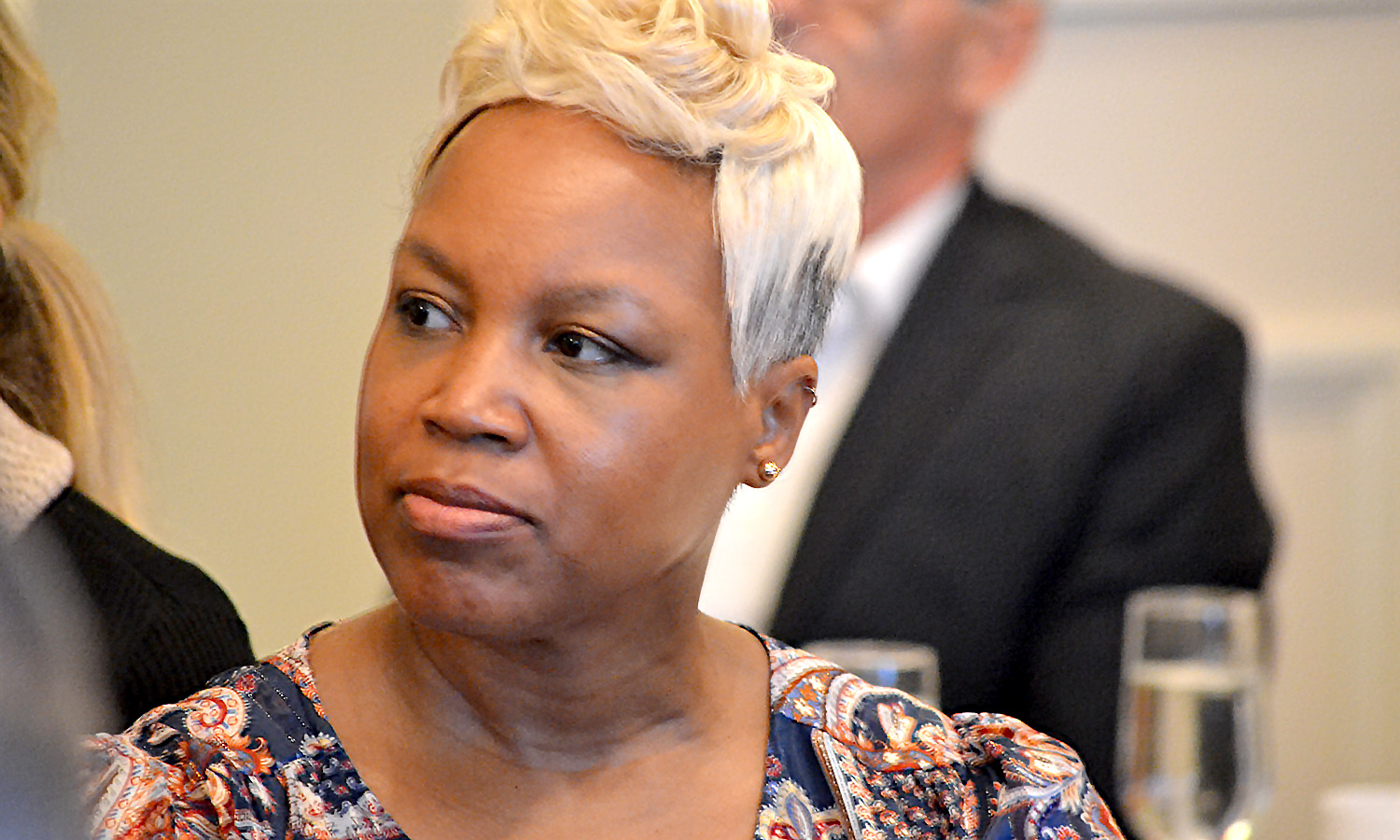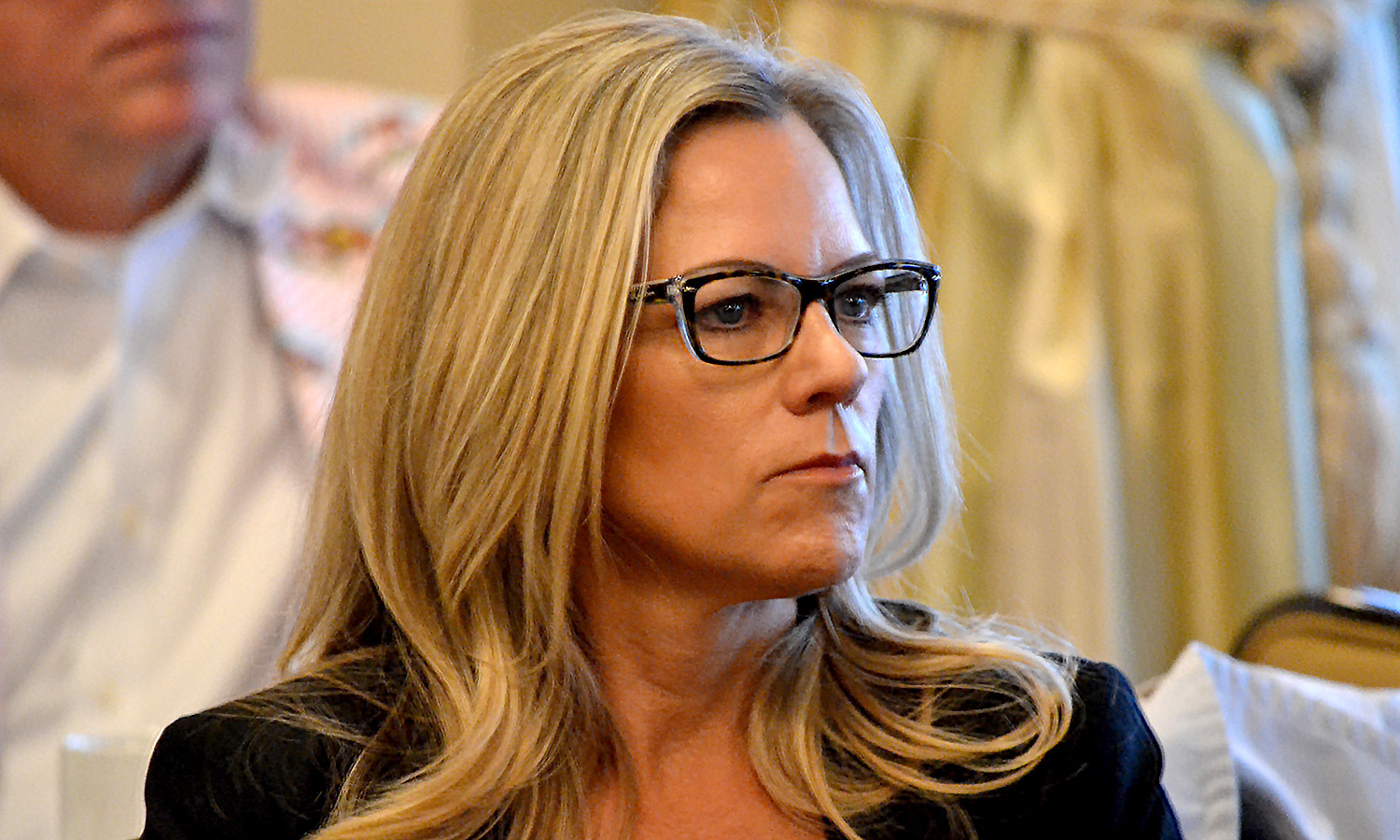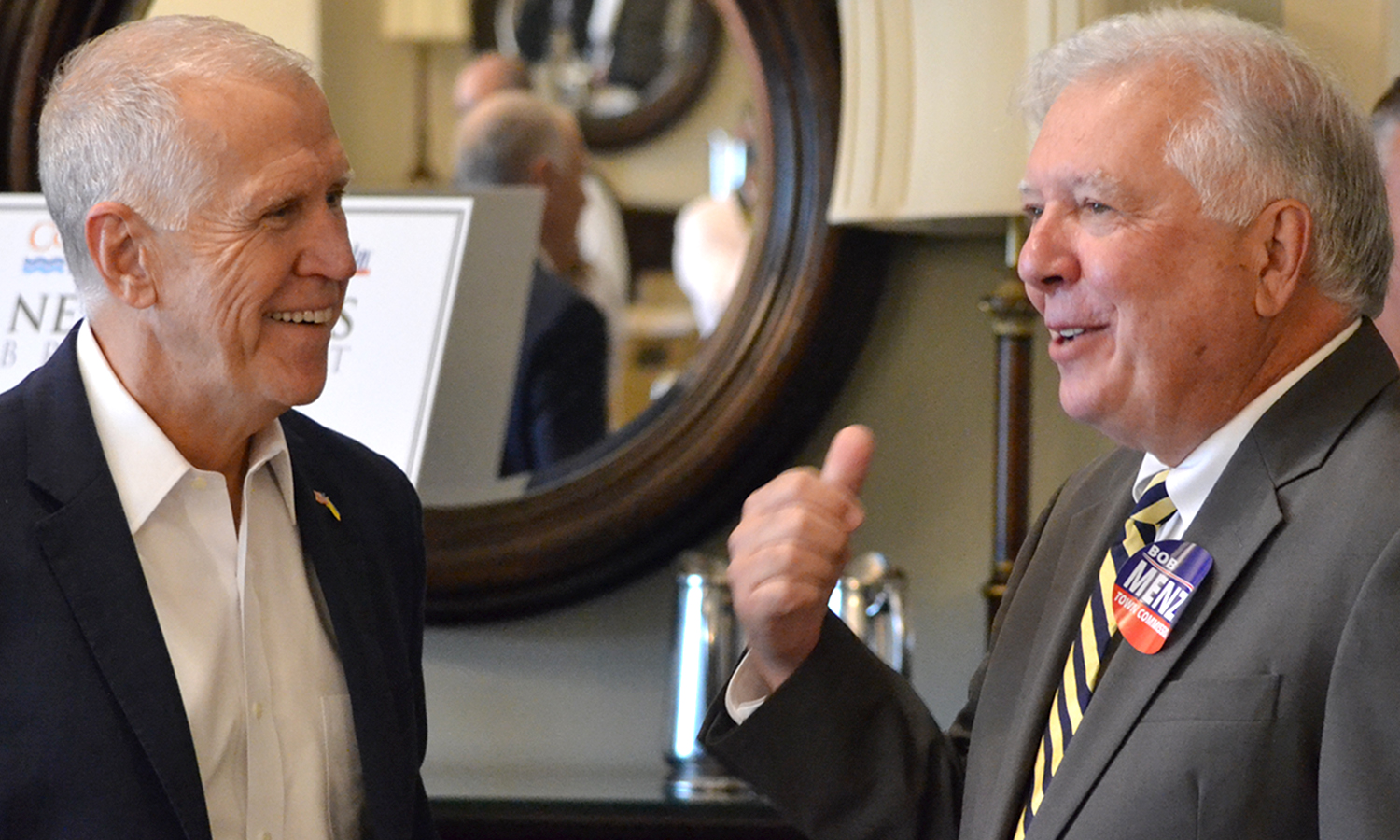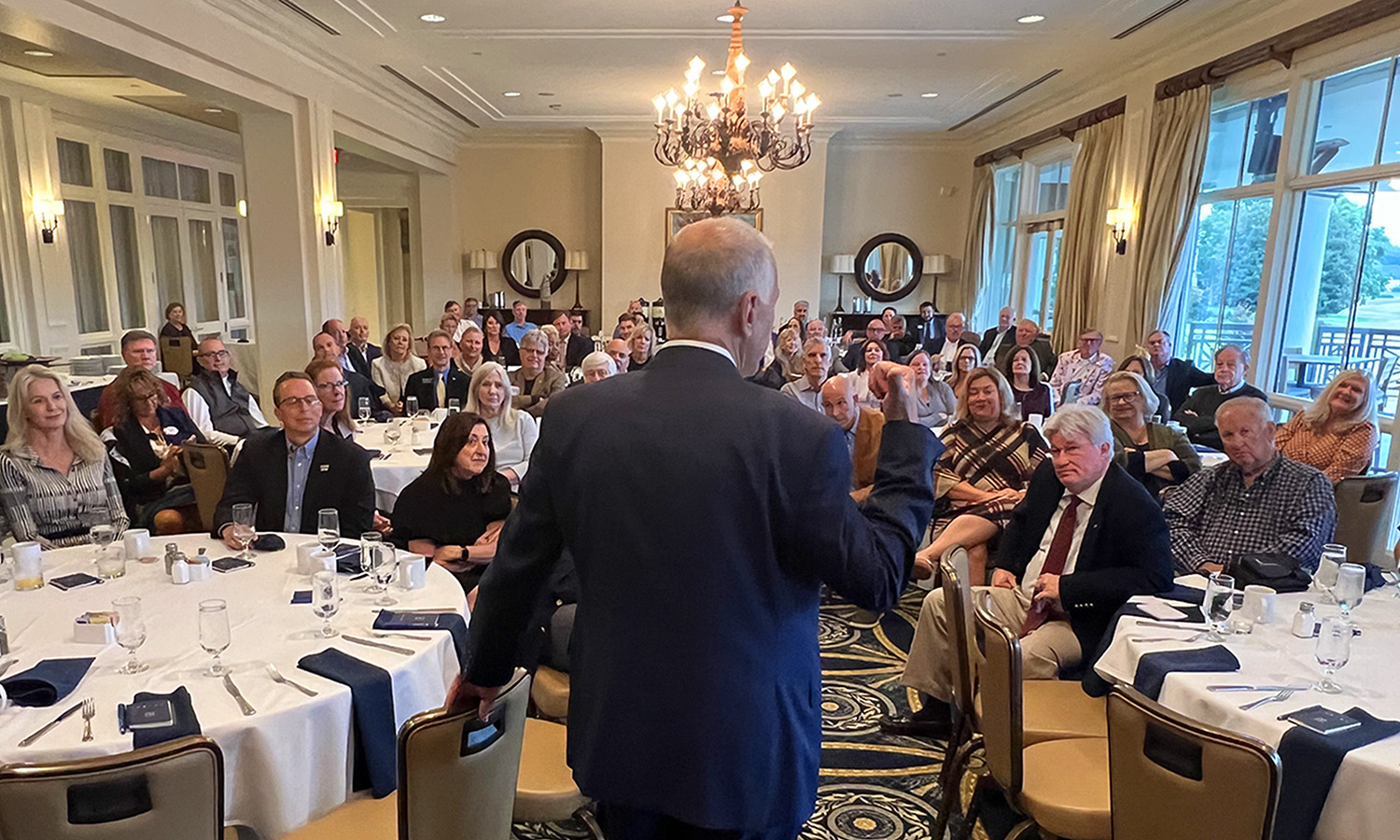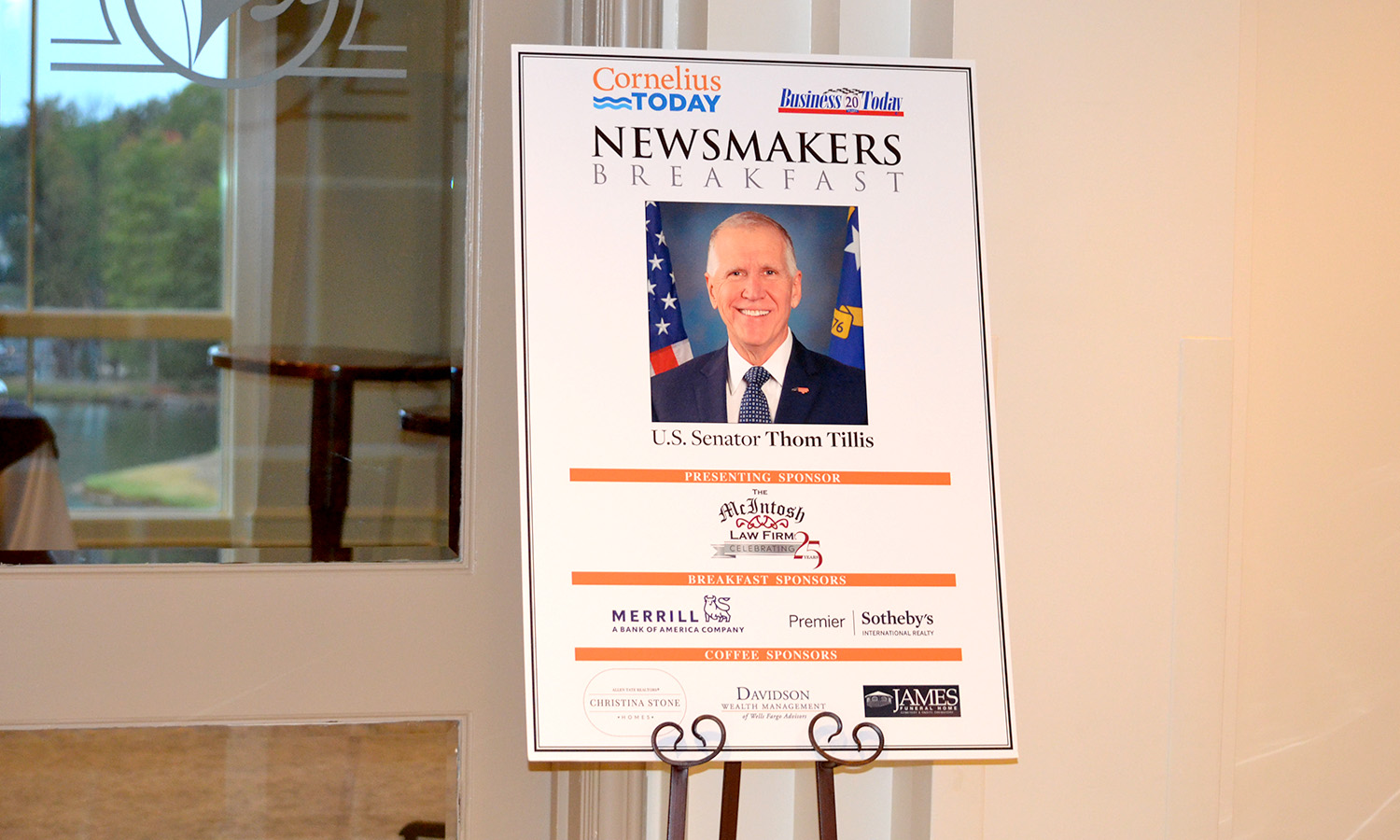 NEWSMAKERS BREAKFAST | By Erica Batten
Nov. 20. U.S. Sen. Thom Tillis, who cut his teeth on the Cornelius Town Board in the early 2000s, returned to Lake Norman Oct. 12 as the guest of honor at Cornelius Today's Newsmakers Breakfast, an audience-driven Q&A featuring timely topics and guests.
The audience offered up questions on a full range of issues, from international to local, revealing the scope of the senator's concerns. Top of mind was foreign policy.
A 'stress test' for Democracy
Tillis called the Israel situation "heartbreaking," predicting that it will worsen before it gets better, but cautioning not to lose focus on the war in Ukraine.
"I feel the two are intrinsically linked," said Tillis, who led a bipartisan congressional delegation to the NATO Summit in July. "It's not a coincidence that we're going to see the Israeli situation escalate while we have Ukraine. If we all of a sudden take a step away from the leadership position in Ukraine, China and Russia will be the most happy. This is a stress test for our democracy."
The good news, Tillis said, is that Russia's lack of a non-commissioned officer corps means that they have been unprepared to "execute on a battlefield." As for the U.S. involvement, Tillis touted humanitarian, business, and diplomatic concerns that justify our support of Ukraine, particularly the message of strength and solidarity it conveys to both Putin and Xi Jinping.
While Tillis is confident that the U.S. military far outstrips Russia in both technology and training, he echoed his party's concerns about the Biden administration.
"I'm very worried about the lack of leadership now. We absolutely failed our partners in Afghanistan in leaving the way we did."
He also said that Biden's early measure regarding the Keystone XL Pipeline had a chilling effect on the economy. On the first day of his administration, amid long standing environmental concerns, President Biden blocked the permit that would have extended the oil pipeline from Canada some 1,200 miles into Nebraska.
"Biden sent the signal that you'd have to be out of your mind to put any expenditure into capital investment because he could shut you down overnight by presidential fiat," Tillis said.
With tensions heightening in the Middle East, Republicans fear that energy dependency, particularly after the Biden administration tapped some 40 percent of the Strategic Petroleum Reserve, puts the U.S. in a dangerous position.
Even so, Tillis is careful to focus his criticism on policy.
'Politics of personal destruction'
"We need people to lower the temperature. We're in a populist phase that arguably began [with] Barack Obama and was put on steroids by Donald Trump," he said. "If you disagree with me, more often than not, it's a matter of context, it's a matter of perspective. We need to stop the politics of personal destruction."
And some issues are too pressing to play partisan politics. Thousands of immigrants are dying trying to get to the Southern border, and thousands more are making it across with heroin, fentanyl and other lethal drugs.
"Once you touch that American soil, there is a fluorescent orange arrow directing you where to go, and then you're going to be released. Why would anybody evade law enforcement unless you have a maligned reason to do it? It's destabilizing and it's a threat to our community," he said. At the same time, he recognizes a need for foreign workers, a sensible path to citizenship, and support for law enforcement.
He voted in favor of the 2022 bipartisan Safer Communities Act to shore up red flag laws regulating gun purchases and provide funding for expanded mental health services, particularly for youth.
Ending shutdowns
Tillis has also supported the bipartisan End Shutdowns Act, which would stop progress on any other legislation until the budget is passed and renew the same levels of spending if no agreement is reached.
Understandably, Tillis has favored funding tangible improvements to his home state.
"Every single dime of the bipartisan infrastructure act, by county, by region, is detailed," Tillis said. "From Murphy to Manteo, North Carolina is punching above its weight in terms of the money we're receiving. I believe in business, and in state and federal politics, if you're not growing, you're dying."
—Photos by Jason Benavides